Specialising in Shapewear, Swimwear, Nightwear and Underwear
Cupid Fine Firm Control – Long Leg Torsette and Torsette Body Briefer
Many of our retailers previously did very well with the Body Wrap styles 47005 - Body Briefer Torsette and the 47305 Long Leg Torsette. Although we are no longer able to offer these silhouettes Patricia Eve is pleased to suggest two excellent substitute products that have already proved to be extremely popular at the trade shows earlier this year.
If you need a Torsette Bodybriefer then the powerful 2246 body from the Cupid Fine Firm Shaping collection is for you.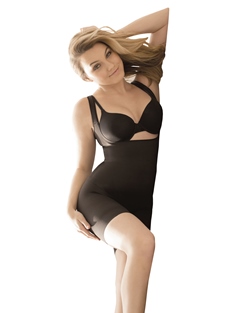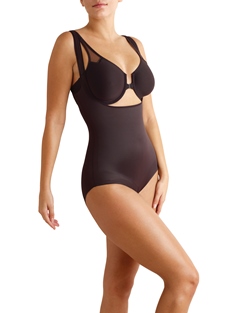 Likewise the 2241 Long Leg Torsette from the same collection is a smooth, well-fitting and high performance alternative for the Body Wrap seam free piece of the same name. Although the Cupid pieces are not seam free the seams are flat and smooth under clothes and like all Cupid Fine Shapewear garments the Firm Control collection is designed with total control and comfort in mind. The strength of shaping comes from the double ply construction and provides extra smoothing and peace of mind for the wearer. It goes without saying too, that the legs all feature the patented Wonderful Edge technology, which means that they are anchored securely and won't ride up whilst remaining totally invisible under clothes. For more information or to order please contact us on +44 (0)1423 885374. Don't forget we offer next day delivery and free carriage on orders over £75.