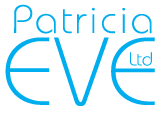 Specialising in Shapewear, Swimwear, Nightwear and Underwear
David Swimwear
2020 David Swimwear
This year the collection becomes more sophisticated keeping intact the perfect fitting and the perfect look, good taste and quality of the well know brand David.
The David collection ranges from the youngest selection of modern fashion, a bright explosion of bandeaus, triangle cups and monokini's detailed with, stunning stones and Swarovski crystals, mixed with tulle applications, golden foil fabric and vibrant colours perfect for the elegant trendy young women.
To the more reserved garments designed for every woman. Every fabric has been developed to create cups, wires, one piece, kaftans, dresses, sarongs and so on. All the pieces are thought to shape the body and fit perfectly and the cover-ups are always present to hide the abundances and slim the figure. Solid colours in shiny fabrics, golden foil, flowers and plumes, are at the base. Perfect for the fashionable but more conventional customer.
Tummy control comes back for a new year. Girdle and power nets are added to the swimsuits and bikinis available in larger sizes to give the perfect control and shape. These garments are always accompanied by cover ups and sarongs and every detail is to enrich the product and make it an adorable accessory. Elegant draperies, belts, bows are intelligently used to create the illusion of the perfect body.
Not found what you were looking for?
Click on the Make an Enquiry button below to send us an email or give us a call on
+44 (0)1423 885374