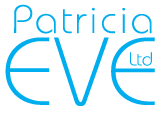 Specialising in Shapewear, Swimwear, Nightwear and Underwear
Miraclesuit Swimwear
2020 Miraclesuit Swimwear
Miraclesuit swimwear needs no introduction. A leader in the shaping arena both the swim and the shaping garments carry the no compromise tagline "Look 10lbs Lighter in 10 Seconds" and are guaranteed to flatter, shape and streamline your silhouette.
It´s every woman´s dream come true. We call it the Miraclesuit because it has three times the "holding power" of the average swimsuit and accomplishes this without the conventional girdle control linings, simply engineered like no other swimsuit in the world.
The brand has gone from strength to strength with sales increasing year on year and each season´s collection featuring the latest trends in shapes and colours with new styles regularly selling out in record time.
The Miraclesuit swimwear collection is a must have on the beach or around the pool.
Miraclesuit Sales Video from Swim USA on Vimeo.
https://vimeo.com/129256628
Miraclesuit®, the leader in ladies fashion control swimwear continues to set the bar for comfort control for over 2 decades. In her Miraclesuit, a woman looks and feels 10lbs lighter in 10 seconds®. She feels confident and beautiful, a true celebration of herself.
Paradise found is the 2020 Miraclesuit collection: deep saturated colors inspired by our precious Rainforests. Lush tropics, many shades of green, rich flowers in unexpected combinations. Animal and skin prints treated with modern hardware creates a new sophistication, Tropical chic.
Goddess, both Ancient & Modern, draped and sculpted in new ways. Glisten and shimmer with touches of precious metals. Foiled touches on prints, crystal and tiny stud details add a touch of luxury and lightness. Delicate patterns of Incan Treasures and Secret Sanskrit reflecting a modern aesthetic streamlining the body and celebrating the female form.
Colour Theory, the full spectrum of colour layered in modern placements. Beautiful ombres, shades of Mojave, multi textured stripes. Inspired to travel to exotic locations.
Miraclesuit® addresses all body types and issues. Underwire and bust support, Sizes 8-20, Women's Plus sizes 18W-26W, D, DD & DDD cup sizes.
Miraclesuit, simply created like no other swimsuit in the world
Please see below a preview of the Miraclesuit 2020 collection,
Please contact us to see the full collection.
Not found what you were looking for?
Click on the Make an Enquiry button below to send us an email or give us a call on
+44 (0)1423 885374