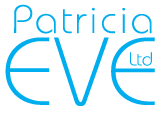 Specialising in Shapewear, Swimwear, Nightwear and Underwear
Cupid

Cupid
Cupid® is the signature brand of Cupid Intimates. Its shapewear has been manufactured since 1942. The name has always been synonymous with high quality intimates at great prices. Today, those traits, along with the infusion of the latest technology, combine to deliver the most exceptional consumer value in today's intimate apparel industry.
Cupid® shapewear provides superior control and comfort, and Firm Control, Cupid® styles appeal to traditional shapewear consumers and those new to the category. Customers can choose from a range of silhouettes including: waistline garments, hi-waist briefs, slips, thigh slimmers, torsettes, and bodybriefers.
Designed with cutting-edge performance features, Cupid® products are great accessories for both special-occasion and everyday wear. The shapers of this collection deliver all of that using an incredibly soft, single-ply fabric and our patented, breathable Wonderful Edge® silicone finish which prevents shaper ride-up and roll-down, and eliminates lines that show through clothes. Whether you'd like to address your midriff, hips, thighs, or back, you can find your solution in this collection.
Not found what you were looking for?
Click on the Make an Enquiry button below to send us an email or give us a call on
+44 (0)1423 885374