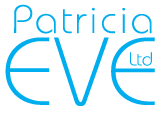 Specialising in Shapewear, Swimwear, Nightwear and Underwear
Aqua Blu
2020 Aqua Blu
OUR INCEPTION
Established in 2000, Aqua Blu has been an Australian swimwear icon for over a decade. Designed and styled in Australia with the world in mind, Aqua Blu's collections speak to all. We pride ourselves on our ability to produce unique and on-trend styles, prints, fit, and undeniable quality.
OUR INSPIRATION
Inspired and empowered by strong, beautiful confident women all over the world, our designs are not just cutting edge but also on-trend and fashionable. Our designers use the latest exclusive prints, colours, and fabrics, in order to provide high quality, trendsetting swimwear to make your summer a memorable one.
Inspired and empowered by strong, beautiful confident women all over the world, the designs are not just cutting edge but revolutionary. Aqua Blu draws inspiration from the sensuality and effortless beauty of the past, present and future and celebrates the notion of always feeling confident and looking as confident as you feel.
Style, modernity and a strong sense of femininity have been the key elements of Aqua Blu since its inception. Maintaining a quiet confidence in the Australian swimwear industry, Aqua Blu has grown and evolved under the keen eye of already-established designers to produce fresh and vibrant swimwear.
OUR VALUES
We are extremely passionate and driven to provide the highest quality swimwear to our customers. Designed in Australia, we hope to translate our love for the Australian lifestyle through our prints, shapes and designs.
HOW WE ARE DIFFERENT
As industry experts in the swimwear market we pride ourselves on providing swimwear of exceptional quality. We believe that regardless of price, the quality of the product should be paramount to everything else. Client and customer relations are of the utmost importance to us, as we strive to ensure that the company's values extend from top management all the way to our end customers. Our team have a thorough and synthesised understanding of the industry, from manufacturing, design and fabrics to sales on a wholesale and retail level. We pride ourselves in delivering products that are a cut above the rest. This promise has been one of our many unquestionable traits over the last 30+ years in the swimwear industry.
Below is a preview of the Aqua Blu 2020 collection
Please contact us to see the full collection.
Not found what you were looking for?
Click on the Make an Enquiry button below to send us an email or give us a call on
+44 (0)1423 885374