Specialising in Shapewear, Swimwear, Nightwear and Underwear
See you tomorrow at INDX?
Patricia Eve will be taking their brands to INDX tomorrow showcasing their lingerie, nightwear and shapewear as well as two new exciting brands Secret Weapons and Senoretta.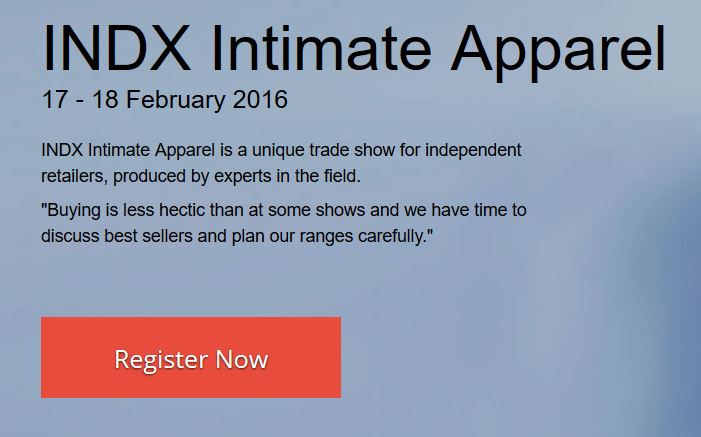 Come and visit the stand for an introduction to the collections if you haven't seen them before and to make your acquaintance with fantastic accessories collection 'Secret Weapons', which aims to solve all those little fashion dilemmas that beset us from day to day. You will see a variety of fashion fixes from chicken fillets to invisible toe cushions, heel guards and adhesive bra's all of which work as great little impulse buys that you can stack by the till for customers to peruse as they check out. We are also showcasing the following
Blackspade
Miraclesuit,
Cupid,
Naomi & Nicole
Body Wrap
If you haven't been to the show before, here is a little bit about it from the organisers:
Based in Cranmore Park Solihull INDX Intimate Apparel is a unique trade show for independent retailers, curated by experts in the field.
A visit to INDX is uncomplicated and stress-free. We present THE leading brands across lingerie, swimwear, nightwear and hosiery and offer an informal, relaxed and professional buying environment. Why go anywhere else?
FREE admission
FREE onsite parking
FREE refreshments throughout the day
FREE lunch
You can also read more about the show here on their website. http://www.indxshow.co.uk/intimate-apparel
So there you have it ladies and gents, we look forward to seeing you tomorrow at INDX Intimate Apparel and catching up with you ahead of MODA. Don't forget to bring your business cards as well so you can enter the VIP competition to win a weekend trip to Harrogate, only on the Patricia Eve Stand. Until then… Adieu.
(PST… we thought there was no such thing as free lunch!)