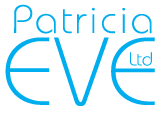 Specialising in Shapewear, Swimwear, Nightwear and Underwear
Body Wrap Shapewear

Body Wrap
Body Wrap shapewear is a collection of completely seamless shaping undergarments which are soft, comfortable and breathable enough to be part of a woman´s everyday wardrobe. Unlike some of the other shapewear on the market today, Body Wrap is both complimentary to a woman´s figure yet has the design appeal that allows each woman to not only look her best, but feel her best. Although invisible under your clothes, Body Wrap® elements will give you immediate visible results, creating the illusion of a slimmer, firmer, younger, sexier, well-toned figure.
How it works, Industry research and advanced technology led to the manufacturing of unique cuts and panelling. By having panels with different levels of control in each style, Body Wrap® maximizes the slimming effect on strategic points of the body while enhancing others to create perfectly tailored body shaping garments.
Not found what you were looking for?
Click on the Make an Enquiry button below to send us an email or give us a call on
+44 (0)1423 885374