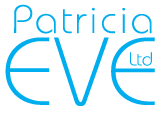 Specialising in Shapewear, Swimwear, Nightwear and Underwear
Promise
PROMISE is a designer lingerie brand born in Barcelona, bringing to the world the kind of high quality underwear, swimwear, lingerie and nightwear any woman can feel comfortable, stylish and relaxed in.
Owing to an over 30 years of experience, Promise understands the woman's shape. Collections are designed with great fit in mind, and are creative, distinctive and varied - for all women, for all situations, providing extraordinary comfort, and never compromising on style.
Roser Samon, the designer of the brand says: "All the attention, care and professionalism we put into every step of the process of creation, production and sales are the basis to guide us along all these years. But it is mostly our vocation to please women, and our love for fashion, that inspire us every day and encourage us to continue working tirelessly."
Promise have presence in over 25 countries across the globe, and have been working with Patricia Eve as the exclusive distributor for UK & Republic of Ireland since 2016.
Luxury
Luxury – Sensual, Feminine, Luxurious
The AW19 Luxury collection has a retro romantic feel, with sophisticated and feminine pieces. Luxurious nightwear and alluring lingerie, attractive silhouette, with modernity and comfort. Vintage inspired styles play a key part in the AW19 Luxury collection
Not found what you were looking for?
Click on the Make an Enquiry button below to send us an email or give us a call on
+44 (0)1423 885374
Underwear & Nightwear
The AW19 New Underwear Collection has a variety of Underwear families where stylish leafy laces and bold colours mix with vintage floral patterns, and classy pinstripes bring a sophisticated element to feminine pink tones. For the Nightwear, Promise style is all about comfort. The simple yet exquisitely finished nightwear styles in beautiful prints update the comfortable garments, rendering them current. In the Promise collections, the Nightwear and Underwear complete each other: Classy, Cosy and Comfortable. Pyjama Party family is ideal for some Netflix & chillout, quality materials and standout styles for staying in on the weekend.
Not found what you were looking for?
Click on the Make an Enquiry button below to send us an email or give us a call on
+44 (0)1423 885374